Every byte of data generated, received, and processed by your company passes via your server. Servers are awake at all times. They provide continuous operations by controlling every aspect of your network and ensuring that it remains operational at all times.
Server Management services, whether dedicated or generic, are now so important that any outage in your server might result in a network disaster. To put it another way, you can't afford to lose your server. As a result, you must constantly monitor and maintain your server.
You might be able to achieve it with the help of an in-house server administration staff. The key to keeping a server healthy is to monitor and manage it on a regular basis. Furthermore, the in-house IT staff may find maintaining the different aspects of a server, such as a server hardware, virtual machines, software, and applications, to be challenging. Server Management comes in handy here.
You may avoid employing full-time dedicated staff to keep up with your server demands by using the best Server Management Service in Abu Dhabi. The remote crew does everything remotely, at a low cost, and without taking its gaze away from your server for even a second!
In this light, this blog discusses a few key aspects of server management service in Abu Dhabi, including the need for server management, the need for outsourcing, a comparison between an in-house and an outsourced server management team, and how to find the best server management service provider for your business.
Five reasons why you should hire a dedicated server management service in Abu Dhabi.
Because servers are such an important part of your organization, you must ensure that you pay them constant care in order to keep them working. The term "dedicated remote server administration and monitoring services" refers to the server owner being assigned an exclusive engineer. The engineer functions as an extension of the server owner's staff, but at a fraction of the cost of an in-house engineer.
The five reasons we'll go through today will give you a good sense of why your server needs a dedicated, full-time server management service in Abu Dhabi. To learn more about why you should use a remote server administration service provider, continue reading.
Server Management and Monitoring 24 hours a day, 7 days a week.
Your server is a complicated hub that holds the back end of a number of key apps, operations, and your whole network. As a result, it needs ongoing monitoring in order to spot problems and provide prompt remedies without putting the system at risk.
Hiring a server management service in Abu Dhabi ensures that your servers are always monitored. Such businesses have the technology and people resources to provide server monitoring and administration services 24 hours a day, seven days a week. They assist you in setting up systems and maintaining a close eye on your server to ensure that it runs smoothly at all times.
Furthermore, rather than investing your in-house staff in routine server care and monitoring, you may reserve them for emergency patches.
Constant Server Security Assurance.
After all, servers are systems, which are susceptible to assaults and security concerns. With the advancement of technology, crucial aspects such as servers have become even more vulnerable to assaults, hacking, and threats. It's not a good idea to put your in-house staff in charge of server security if they already have a lot on their plate. Hiring a server management service in Abu Dhabi is therefore useful in this case.
Your server is constantly monitored by the remote crew. It keeps your server and company data secure by patching a wide range of server vulnerabilities with regular updates.
Server downtime should be kept to a minimum.
Downtime on a server may be disastrous for a company, especially if it serves users or customers directly. Downtimes, especially the longer ones, cause not only financial harm, but also a loss of precious consumer trust, brand loyalty, and, as a result, reputation.
So, instead of hiring local server management and monitoring staff, why not engage a server management service in Abu Dhabi? The major benefit of employing a remote server team is that it can be monitored 24 hours a day, seven days a week. The monitoring crew keeps a regular eye on the server and is skilled enough to spot issues that might cause downtime.
Their knowledge and experience with a variety of server issues on a regular basis guarantee pre-emptive solutions, reducing server downtime to a significant amount.
Focus on the Core Business.
Maintaining, monitoring, and managing your servers are important components of any organization, but they aren't the only ones. You may expand your business through a variety of additional activities.
By collaborating with a server management service in Abu Dhabi, you may avoid common server issues. The remote crew quickly handles everyday issues without having to involve you. Server monitoring, security, custom installation, server migration, and other concerns will all be handled by the remote server services provider.
As a consequence, you have more time to focus on your main business while your remote service provider keeps your server up and operating 24 hours a day, 7 days a week.
Technical Advantage vs. Competitors.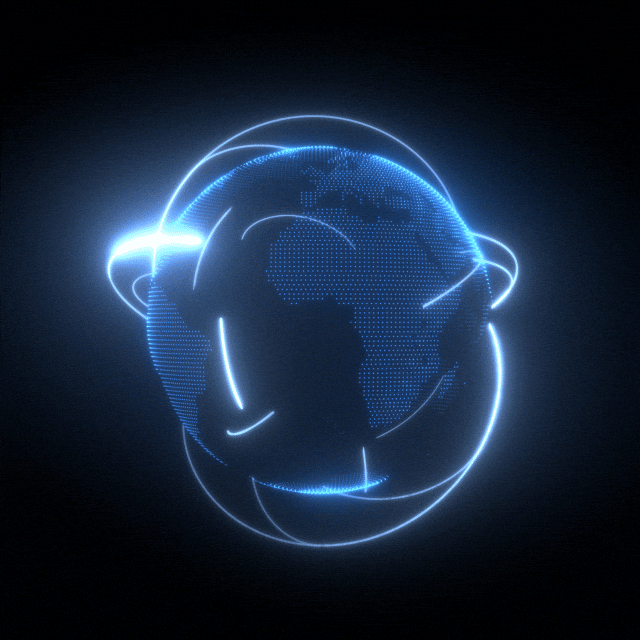 The newest tools, techniques, and technologies that contribute to server health are kept up to date by remote server management firms. They outperform an in-house server team that may be preoccupied with other vital KRAs because server monitoring and administration is their primary task.
Furthermore, some remote teams go above and above to suggest server updates and enhancements. They also provide on-demand management, as well as regular server maintenance, which includes upgrades, security, and optimization. These variables provide you an advantage over your rivals who may not have the same level of expertise.
Bluechip-gulf – The extensive experience and proven skill of the server management service in Abu Dhabi.
Bluechip-gulf in managing a wide range of enterprise-level servers qualifies it as the ideal remote server management partner.
It provides tailored server administration solutions as well as the most technologically advanced and trained human resources, including technical support professionals, engineers, and administrators. To satisfy your server needs in the best possible way, Bluechip-gulf offers the best server management service in Abu Dhabi.
The server management experts of Bluechip-gulf work tirelessly to ensure optimal server performance. You save time and money, allowing you to concentrate on the most vital areas of your company. Contact Bluechip-gulf at for fully customized server administration services and packages.